How can you hold ANYONE else responsible for THEIR lack of COMMON SENSE? It's unfortunate and disgusting, but in plain English, or any other language, you can't hold them accountable BECAUSE they simply don't have a clue, they are just fucking idiots. Also, unfortunately, there are a lot of idiots in control of our lives, they usually rose to some level of power because of corruption and money (both go hand in hand).
Regardless of WHO they are, a family member, neighbor, co-worker, employer, high or low ranking politician, or world leader, if they lack Common Sense, they do not have the ability to recognize, assess, and act on any issue in a rational manner, small or earth-shattering, that affects the lives of others. That's one of the reasons our species is so fucked up.
Don't confuse maniacal with common sense. Down through our history as a species, most people in positions of power and leadership have been ruthless, maniacal, self-serving, greedy and blood-thirsty assholes. Give me one example of someone with great power and authority in our past history that had Common Sense. There were a few, and they were opposite of ruthless, maniacal, self-serving, greedy, and blood-thirsty and were usually assassinated before they could share their Common Sense and change the world.
For those that DO have common sense, it is futile to try to convince ANY idiot that they are wrong, wither it's a simple issue with a family member, co-worker, employer, or a much more serious issue facing the health of our planet or our very existence as a species.
As we have evolved as a species, the issues we face have become much more complicated and life-threatening, as humankind no longer resolves disputes with sticks and stones, but with advanced weaponry, capable of killing billions of people with Nuclear Weapons. Now, countries invade other countries with much more sophisticated weapons and technology.
Which brings us back to COMMON SENSE. The ONLY way we can survive as a species is to establish a means of governing ourselves that includes one ingredient that so far, has been missing……and that's Common Sense.
Common Sense tells us that war, i.e., invading another part of our world because of the desired natural resources, makes no sense at all. Common Sense tells us that to idly sit and watch another country do just that is wrong, wrong for everyone, and becomes a deeply troubling and complicated issue that we face, so we react?
I believe in a different order other than the new world order that the elite are trying to implement. The elite want to kill off 90% of the world's population. I do think our species WILL someday be unified as one, as a NEW AGE. As a unified species, an age of PEACE instead of war, BROTHERHOOD instead of racial divisions, LOVE for all of mankind, instead of hatred, and GOOD WILL towards all.
For those who have been keeping up with my progress with "The Dead Armadillo" story, here's my latest:
TheDeadArmadilloManuscript112619
Peace & Abide, La paz y la morada, السلام والالتزام , שלום ושמירה, Paix et Demeure, Խաղաղությունը եւ մնալը, Мир и пребывание,, 平和と遵守, 和平與恪守, Aştî û Abad, صلح و عبید, Fred och Abide, Kapayapaan at Patuloy, Frieden und Bleiben, Mir i Ostanite, शांति और निवास, Hòa bình và ở lại, Мир и Абиде, שלום און בלייַבן, สันติภาพและการปฏิบัติ, Mir in bivanje,
Yadhum oore yaavarum kelir, "The World Is One Family"

Dr. T. C. Saxe, DD, RSISHE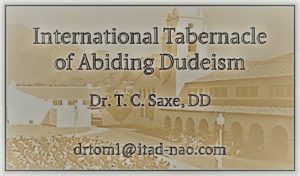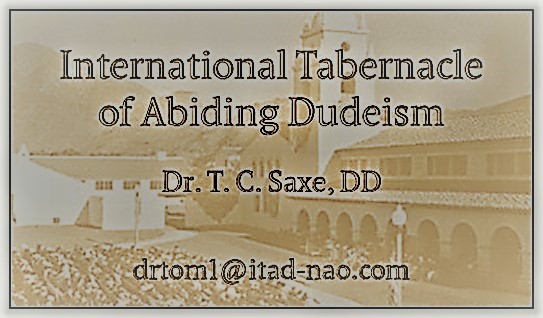 Click on a link here to share:   
This website is not filled with a bunch of "Click-On" ads for the latest in "Toothbrushes" "Fashion" or "Free trips to wherever" generating millions of pesos in income. If you do decide to donate a few Pesos because you enjoy reading my essays, that's awesome, and I sincerely thank you.
Send Dr. Saxe a comment using the form below: