When we reverse an "Unjust" judgement against a person or persons falsely accused and convicted of a crime, we do so with mercy. When we are able to correctly bring a person or persons to their proper judgment, conviction and punishment for a proven "Beyond a Reasonable Doubt" crime, we do so with no "Mercy".
It is time to show "No Mercy" towards those that have committed crimes against humanity. We know "Beyond a Reasonab

le Doubt" who they are, we all desire "Justice" be served, and we all, together, must bring those assholes to judgement for their crimes.
Sure, it's a wonderful aspect of our technology today, that we have been able to share the truth about so many things/issues that have monumental impact on not just our own daily lives, but entire nations of people, and our species. I only need to share one example of unjust and perverse treatment that we MUST somehow end, and that's the treatment of the nation of Palestine and its people.





It's time to stop talking our talk and do something, because if we don't, our talk has been and will remain to be, as "Useless as Wings on a Penis". For now, we have to use the platforms currently available to us, like farcecrap.
Besides using these currently available platforms to share our concern, grief and anger, about the injustices that we see, and the crimes that have been committed, let's now use those same platforms to ORGANIZE, PLAN, and EXECUTION of a plan to bring ALL the criminals to justice, swiftly, and with no mercy. 

I believe that our numbers are "Legion" already, and once we begin to organize, together, we will reach a stage of growth to enable us to continue our "Mission of Justice" on a dedicated platform, a secure, encrypted platform as I have so often mentioned in the past.
If you want to remain as a "Single Fly Farting in the Wind", you have every right to do so, and good luck with that. If you want to take part in actually doing something, join us. We can, and we WILL see justice prevail. We are not seeking your financial support, although we know at some point, that we will have the necessary funding to carry out our mission. First and foremost, we seek your involvement with whatever skill-sets you may have to offer. Communicate with us, help us organize, help us plan, and help us execute the plan. Thank you.
For my faithful readers that are aware that I'm finally working on "The Dead Armadillo" story, like say, a Producer, or a Director, or a Screenwriter or someone or a company that desires to option my novel, you can contact me at any time, night or day. If you are a one of those faithful readers that wish to read and follow my progress as I work on this novel, I will be posting updates as a PDF file on every new post on this website/blog. Here's the latest of "The Dead Armadillo"
TheDeadArmadilloManuscript111919
Peace & Abide, La paz y la morada, السلام والالتزام , שלום ושמירה, Paix et Demeure, Խաղաղությունը եւ մնալը, Мир и пребывание,, 平和と遵守, 和平與恪守, Aştî û Abad, صلح و عبید, Fred och Abide, Kapayapaan at Patuloy, Frieden und Bleiben, Mir i Ostanite, शांति और निवास, Hòa bình và ở lại, Мир и Абиде, שלום און בלייַבן, สันติภาพและการปฏิบัติ, Mir in bivanje,

Dr. T. C. Saxe, DD, RSISHE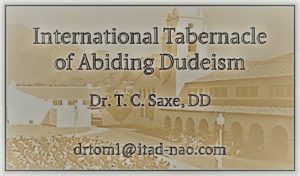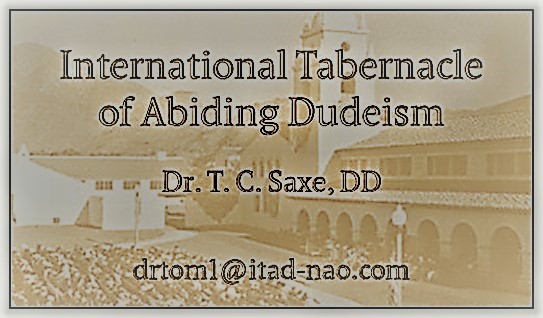 Some immediate needs. On a volunteer basis for now, we need a WEBMASTER who can work on the ITAD-NAO website, we need a person skilled in "Crowd-Funding" and "Director of Charitable Giving", we need an attorney to help in the legal matters for ITAD_NAO, including setting us up as a tax-exempt "Church", we need a Certified CPA to insure the financial integrity of the ITAD-NAO organization, we need a "Chief of Security", we need a film-maker, first for YouTube, eventually for larger platforms, plus a few other positions. We believe that somewhere down the road, a Billionaire will step up to the plate and write a check for $50 Million or so, which will turn those volunteer positions into paid positions.
Click on a link here to share:   
This website is not filled with a bunch of "Click-On" ads for the latest in "Toothbrushes" "Fashion" or "Free trips to wherever" generating income. We are not seeking your financial support as a primary goal or function of this website, although we know at some point, that we will have the necessary funding to carry out our mission. First and foremost, If you feel this is worthy of your financial support and you do donate, that's great, and we sincerely thank you, but first and foremost we are looking for your involvement with whatever skill-sets you may have to offer. Communicate with us, help us organize, help us plan, and help us execute the plan.  Thank you
Send Dr. Saxe a comment using the form below: