The whole world agrees that zionism is, let's say, a "radical" departure from the norm. So, here's my "Radical" thought: If I had the money to do it, I would fund an International "Army" of armed volunteer anti-zionist para-military dudes to clandestinely, and QUICKLY, go here, there, and everywhere to simultaneously "capture" all of the zionist's leadership and all of the politicians around the world that support zionism (like many of the politicians right here in the USA) hopefully not to kill them however, as I AM a non-violent person by nature.
I would have a remote island somewhere all ready for the zionists. A nice place that they can call "home", with mansions for all, swimming pools, nice delicatessens, movie theaters, bowling alleys, and lots of land so they can grow their own crops and raise their own livestock (cattle, goats, pigs, sheep). Let's make it so posh and delightful, that they WILL be happy with their new island "state of israel". For those few that are disgruntled with their island home, home of their New World "order", they would find out quickly why they have that GPS triggered device implanted somewhere in their body as they are blown to pieces when they try to leave their wonderful island. Just a thought.
P. S. Please send your mossad after me. I have something really special for them.
Peace & Abide, La paz y la morada, السلام والالتزام , שלום ושמירה, Paix et Demeure, Խաղաղությունը եւ մնալը, Мир и пребывание,, 平和と遵守, 和平與恪守, Aştî û Abad, صلح و عبید, Fred och Abide, Kapayapaan at Patuloy, Frieden und Bleiben, Mir i Ostanite, शांति और निवास, Hòa bình và ở lại, Мир и Абиде, שלום און בלייַבן, สันติภาพและการปฏิบัติ, Mir in bivanje,

Dr. T. C. Saxe, DD, RSISHE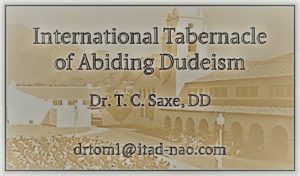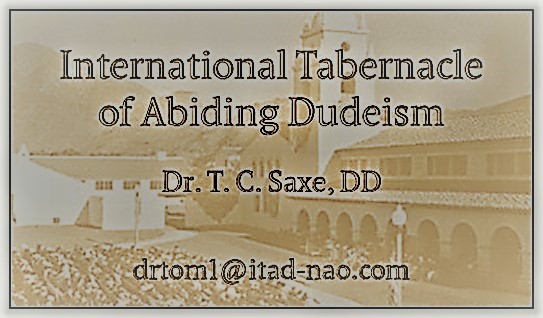 For those of you that have enjoyed reading my posts and pages, and would like to make a small donation in support of my writing efforts, I have now set up a PayPal account for you to contribute $1 or so, or you can send some homemade Venison Jerky or Reese's Peanut Butter Cups , your donation is 100% tax deductible. The preceding request for donations has always been my half-hearted attempt to make a little money from my writing. A few friends/relatives HAVE sent small donations, I even received some really good Venison Jerky one time from my Cousin Barry. No Reese's Peanut Butter Cups yet however. I now add that IF you are like-minded and in agreement with this post, please donate to the cause. The monies will be used for things like hiring a professional web designer for the itad-nao website, and related needs.
All we need is ONE filthy-rich donor who doesn't have his/her head stuck up their ass to fund the itad-nao website, several "Brick & Mortar" locations around the globe, and about 1,000 or so of those para-military dudes. Thank you very much.
Click on a link here to share: