To the tune of, "a little bitty tear let me down, spoiled my act as a Clown"……..
A little bitty turd let me down, seven flushes later it refused to drown, that little bitty turd would not give up, so I went and grabbed my coffee cup,
You think this song is all about that turd, and I know this story does sound quite absurd, especially since I used my coffee cup, I'm just not the kind of person to give up,
So, I threw that turd into my neighbor's yard, it flew quite far because it was so hard, I think it landed somewhere near his pool, that rock-hard tiny smelly piece of stool,
I hope he finds my turd in his bare feet, I think I'm done with being so discrete, so I think I'll leave him one last big surprise, on his doorstep later on tonight,
So, you see it wasn't all about my turd, as I leave you with this final word, please pick up your dogshit on my lawn, or the next time I'll include a little bomb,
So, when you walk your dogs please pick up their shit, or I'll stick a little bomb inside my gift, in that bag of shit that I will leave, that will cover you in your dog's shit Christmas Eve,
In conclusion I just have to say, there wasn't really any other way, to write a song about a tiny turd, I really don't think it was so quite absurd
I sincerely hope you enjoyed my little bit of "Comic Relief"
Peace & Abide, La paz y la morada, السلام والالتزام , שלום ושמירה, Paix et Demeure, Խաղաղությունը եւ մնալը, Мир и пребывание,, 平和と遵守, 和平與恪守, Aştî û Abad, صلح و عبید, Fred och Abide, Kapayapaan at Patuloy, Frieden und Bleiben, Mir i Ostanite, शांति और निवास, Hòa bình và ở lại, Мир и Абиде, שלום און בלייַבן, สันติภาพและการปฏิบัติ, Mir in bivanje,

Dr. T. C. Saxe, DD, RSISHE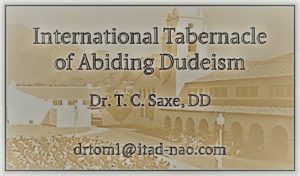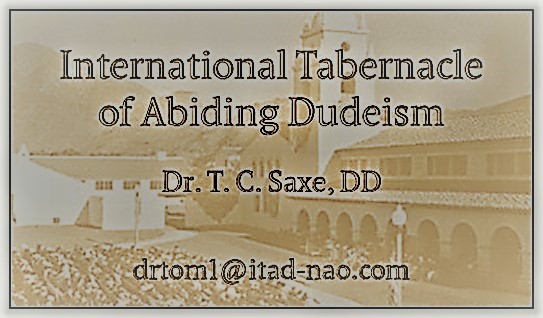 For those of you that have enjoyed reading my posts and pages, and would like to make a small donation in support of my writing efforts, I have now set up a PayPal account for you to contribute $1 or so, or you can send some homemade Venison Jerky or Reese's Peanut Butter Cups , your donation is 100% tax deductible. The preceding request for donations has always been my half-hearted attempt to make a little money from my writing. A few friends/relatives HAVE sent small donations, I even received some really good Venison Jerky one time from my Cousin Barry. No Reese's Peanut Butter Cups yet however. I now add that IF you are like-minded and in agreement with this post, please donate to the cause. The monies will be used for things like hiring a professional web designer for the itad-nao website, and related needs.
All we need is ONE filthy-rich donor who doesn't have his/her head stuck up their ass to fund the itad-nao website, several "Brick & Mortar" locations around the globe, and about 1,000 or so of those para-military dudes. Thank you very much.
Click on a link here to share: