On my first day here, when I first followed Roy and his wife Esmeralda to see the house, I was busy driving behind their pick-up, and as Roy pulled up to this simple chain-link gate, it opened for him and I to drive thru, I thought to myself, gee, I'll probably get my own "clicker" to open this gate, it's nice that Roy has installed one of those "Automatic Gate Openers".
About two hours later, as we were coming back from dinner (I was in the front passenger seat), when we pulled up to the gate and it "automatically " opened, I said, "that's cool, I didn't see you click a clicker, the gate just "automatically" opened".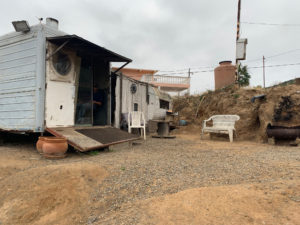 I momentarily thought maybe his "automatic" gate was opened by some sensor in his vehicle. Then Roy pointed over to this dude sitting there with a rope in his hand, which was attached to the gate, which he pulled open for us.
The "Gate Keeper" was sitting in a rudimentary shanty, a portion of it being a small travel trailer, to protect the dude from the sun. How efficiently Mexican is that? I plan on stopping sometime to say hello to the Gate Keeper, maybe bring him a basket of fruit or something, and a thermos bottle of my world famous "French Press" coffee.
Peace & Abide (La paz y la morada),

Dr. T. C. Saxe, DD, RSISHE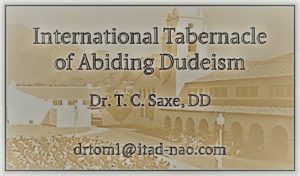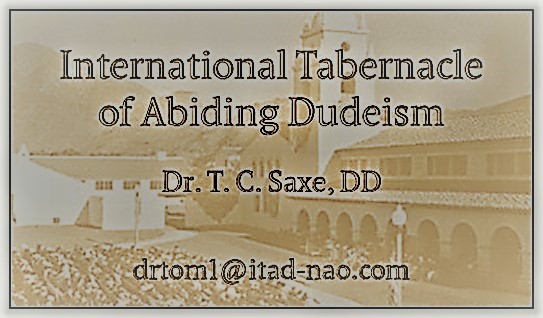 For those of you that have enjoyed reading my posts and pages, and would like to make a small donation in support of my writing efforts, I have now set up a PayPal account for you to contribute $1 or so, or you can send some homemade Venison Jerky or Reese's Peanut Butter Cups , your donation is 100% tax deductible.