The following post was inspired by a simple cell phone message to my kids, after spending Christmas Eve with them.
Cell Phone message: "The clouds are really low tonight. I reached up, and stuck a hand through one of those moonlit clouds, and when I lowered my hand, it was wet. Thank you both for the delicious food and the gifts! Merry Christmas!"
Then I wrote the following:
Living up here in the Los Padres National Forest I know it's the same experience that hard-core campers have. Hard-Core Campers are the real nature lover/addicts that camp more than eight times a year. They are the campers/nature lovers that experience the puffy clouds flying by so low, you can almost stick your hand through it.
People who camp once or twice a year, are who I call the "Family Campers". You know the campers who could care less about the environment, and trash the camp grounds. The "Family Camper" has like a 50/50 chance of witnessing the low-flying cloud phenomenon, I. e., it's raining, or the clouds are so thick, that you can't see the field of stars that the low-flying clouds are racing through. There's also a 50/50 chance that the "Family Camper" is so drunk he can't see the sky anyway.
I can remember times when I camped at a high elevation. I can distinctly remember seeing the jillions and jillions of stars, and how low the clouds seemed to be…..Not "seemed to be" but "truly how low the clouds were". The simple explanation is that when you are 4,000 feet above sea level, think about it. A mile is 5,280 feet above sea level. The really low flying clouds ARE closer. Duuuuuu.
Well tonight, I'm out on my patio finishing up the third and final night of a "Really Primo Pre-Roll", and looking up, I'm amazed how low some of the puffy clouds are. I stuck one of my hands through one of those clouds, and about 3 seconds or so later retrieved my hand and it was……..(wait for it)……..WET! Of course I'm not serious. I really can't stick my hands through a low flying cloud, they just seem so close because of the third and final night of a "Really Primo Pre-Roll". I swear I just heard the jingling of the bells of Santa's Sleigh, and………
You know Dasher and Dancer,
And Prancer and Vixen,
Comet and Cupid,
And Donner and Blitzen,
But do you recall
The most famous reindeer of all?
Rudolph, the red-nosed reindeer
Had a very shiny nose.
And if you ever saw him,
You would even say it glows.
All of the other reindeer
Used to laugh and call him names.
They never let poor Rudolph
Play in any reindeer games.
Then one foggy Christmas eve
Santa came to say,
Peace & Abide
This was Christmas Eve, 2018

Dr. T. C. Saxe. DD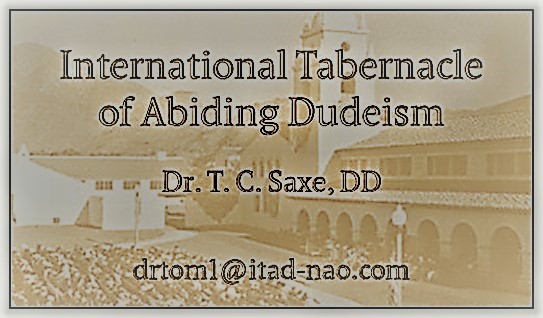 Strain: SeattlesBest1, harvested September 23rd, 2018
For those of you that have enjoyed reading my posts and pages, and would like to make a small donation in support of my writing efforts and intentions, I have now set up a PayPal account for you to contribute $1 or so, or you can send some Cannabis, homemade Venison Jerky or Reese's Peanut Butter Cups , your donation is 100% tax deductible.
Postscript: Another phenomenon that these low-flying wispy clouds exhibit is that as they gently move along at what seems to be several miles per hour, from the North East to the South West, they are being pushed by a gentle wind that tries to blow them apart, but doesn't. The bulk of these low-flying clouds stay together, but they change shape constantly. In micro-seconds changing from a giant lion, to an elephant, to a shape that resembles a woman giving some dude a blowjob, back to a rooster, then a 32 Ford Jalopy as it drifts out of view. By the way, those wispy, shape-shifting, low-flying clouds disappeared, leaving behind a moonlit start sky, which turned into misty rain. Over a period of two hours.
One last thought. I get a lot of traffic on my website/blog, and because of that, I thought it was time to encourage my friends/readers to visit my other major website www.itad-nao.com. I am serious about what the website says and what it stands for. So, if you got this far on this post, please take a few minutes and visit The International Tabernacle of Abiding Dudeism. Thank you.