The first car I ever drove was that old 1931 Ford. I could barely see over the dashboard, sitting on a five gallon milk bucket. Mom, sitting on the passenger side milk bucket, would quietly and patiently give me what she called, "Suggestions".  "Turn left when it is safe to do so", she would say, or, "Turn right when it is safe to do so". She would also help with the shifting. My buddies in the back would be laughing and yelling things like, "Watch out for that wabbit!", or, "When is it my turn?", or, "I farted!". Of course I was very good at cutting out the "Noise", and concentrating on Mom's "suggestion's". For an eleven year old, the happy, fun part was actually getting to drive my car. The sad part, if you remember, the stupid old car was gone before I knew it. I developed the knack for cutting out the noise, whenever my Mom and my Step-Dad were fighting. In spite of the racket from my buddies in the back, I really zoned into listening to Mom.
The next time I heard those exact words, "Turn left, when it is safe to do so", I was sixteen, and I had borrowed my cousin's car to take the driving test. Where I lived, the state had stations where you would go, (DMV), that had fenced off "Mock" streets, with stop signs, lights that would turn yellow, red, and green, streets with solid lines, streets with dotted lines (you get the picture). My cousin was not allowed to go on my one and only test drive. I had already passed my written test, so I was super-excited to take the driving skills test. The major difference between the old Ford and my cousin's car wasn't the fact that I had blocks tied on my feet to reach the pedals on that old Ford, my "Test" vehicle was a four speed manual, with a hopped up engine that stalled out if you didn't know how to release the clutch and step on the gas properly. I think I stalled four times. All at the signals and the stop signs.
The "Coup de Grace" that made the testing officer rip up my paperwork was when he said for the second time, "Turn left, when it is "Safe", to do so". Unfortunately, it was the first time that there was a "mock" driveway, that extended into the grass about three feet or so on the left. The Test Officer's intent was for me to turn at the next street, NOT at the fake driveway. "What the hell are you doing? Don't Turn here!". Within a split second, before you could sing "Yankee Doodle Dandy", we were fifteen feet onto the nicely manicured lawn. I was the first to fail the test, for driving on the grass. Heck, to me I was just following his "suggestion". Shortly, I was bound for boot camp, and I ended up getting my first drivers license in California years later.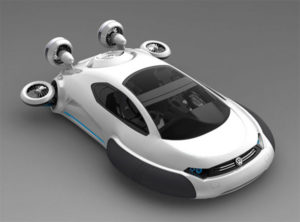 Now fast forward to 1996, Tommy, my son, is learning how to drive on the back roads of Oxnard in an old BMW, which happens to be a stick. Still to this day, if he is driving and I am giving him directions, I can be heard saying, "Turn left when it is "Safe" to do so". I have used the same "suggestions" with my daughter, my friends, and the occasional UBER driver (which I know is silly). If anyone is riding with me, like my son for instance, I am quickly reminded that the UBER driver has GPS, and knows where he's going. Someday, when my grandson is old enough to learn how to drive, I imagine I'll be in the backseat of our Gravity Repulsing Vehicle, or GRV as they will be known, listening to my son as he is giving him driving "suggestions", "Come to a complete hover, when it is "'Safe" to do so", or, "Watch out for that Seagull".
Strain: "Platinum Purple" harvested February 22, 2016
We sometimes think it is hopeless and against all odds, but hey, we are part of the 99% against the 1% that currently have absolute control. We can and shall overcome the odds, but only if we truly ORGANIZE. Otherwise, we are all just as a "Single Fly, Farting in the Wind". Some thoughts on possible miracles/solutions can be found on the following GOFUNDME page. If you have questions, suggestions, comments, etcetera, again, please feel free to contact me. You can contact me by farcecrap PM, send me an email or fill out the contact form below.
https://www.gofundme.com/f/like-a-single-fly-farting-in-the-wind
For my faithful readers that are aware that I'm finally working on "The Dead Armadillo" story, like say, a Producer, or a Director, or a Screenwriter or someone or a company that desires to option my novel, you can contact me at any time, night or day. If you are a one of those faithful readers that wish to read and follow my progress as I work on this novel, I will be posting updates as a PDF file on every new post on this website/blog. Here's the latest of "The Dead Armadillo"
TheDeadArmadilloManuscript101019
For those of you that would care to get involved with me on this project, as I intend to hire a professional screenwriter at some point, and produce a feature film, I have recently been approved for a KICKSTARTER campaign where you can contribute. Here is the link to the KICKSTARTER campaign.
Peace & Abide, La paz y la morada, السلام والالتزام , שלום ושמירה, Paix et Demeure, Խաղաղությունը եւ մնալը, Мир и пребывание,, 平和と遵守, 和平與恪守, Aştî û Abad, صلح و عبید, Fred och Abide, Kapayapaan at Patuloy, Frieden und Bleiben, Mir i Ostanite, शांति और निवास, Hòa bình và ở lại, Мир и Абиде, שלום און בלייַבן, สันติภาพและการปฏิบัติ, Mir in bivanje,

Dr. T. C. Saxe, DD, RSISHE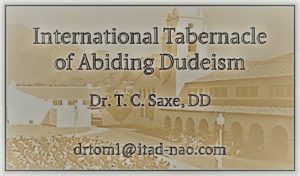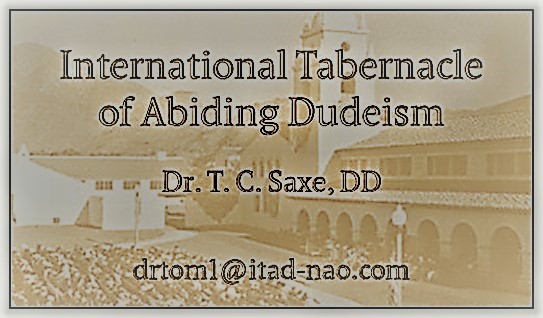 Some immediate needs. On a volunteer basis for now, we need a WEBMASTER who can work on the ITAD-NAO website, we need a person skilled in "Crowd-Funding" and "Director of Charitable Giving", we need an attorney to help in the legal matters for ITAD_NAO, including setting us up as a tax-exempt "Church", we need a Certified CPA to insure the financial integrity of the ITAD-NAO organization, we need a "Chief of Security", we need a film-maker, first for YouTube, eventually for larger platforms, plus a few other positions. We believe that somewhere down the road, a Billionaire will step up to the plate and write a check for $50 Million or so, which will turn those volunteer positions into paid positions.
Click on a link here to share:   
Send Dr. Saxe a comment using the form below: