A few days ago, I read a two-day-old bit of news about Prince Andrew settling out of court with his child-rape victim for an undisclosed amount. It prompted me to write the following essay, and add to it from what originally was a "Comment" that I posted on several Facebook news/media groups. More to this at the end of my website version of the essay.
My Facebook comment: I think it's important for the rest of us (billions of us), share these kinds of stories virally. I'm sharing this to my own 40+ groups and pages as well as 60+ other groups that I am a member of.
Although the target has been on the chest of this scum-sucking asswipe for years, he dodged the bullet only because he's super-rich and a part of the elite-cabal, saving THEM for a while from prosecution for much worse crimes against individuals and humanity.
As far as Virginia is concerned, I'm overjoyed for her….and "How would you like an Old Fart for a life-long intimate companion"? (always confusing to many, with the placement of the ? and the " marks). If you Google it, it is correct either way). I'm house-trained, but ever since my third stroke, I have had a slight problem with using a "Filter" when I'm speaking with people, especially small dinner parties. I promise I will try to keep my big mouth shut. Let's you and I buy a 3,749 foot Mega-Yacht and buy an average size Villa overlooking the Monaco Bay (the home of VIRGINIA II, our little boat). It's beautiful there at night, especially when you're stoned and looking down on all the lights from the yachts.
I digress, back to the huge importance of this "Out of Court" settlement. Personally, I think in the long-run, this will be a "Win" for us, the people (serfs), in that many of the border-line Sheeple will FINALLY, understand that those of us that have been screaming for years about these evil CSMF will finally take their blinders off and see the TRUTH about EVERYTHING ELSE!
Postscript: This is interesting. In my attempt to post the above "Comment" to the various Main Stream Media Facebook "Groups" I discovered a pattern. There were several major newspapers that DID have a posting about this Prince Andrew bullshit, like the New York Times, dailies like Buzzfeed, major network news outlets like BBC, NBC, Fox etcetera, but no mention, not a single word on what would be considered as Left-Leaning news outlets. I thought, well perhaps the San Francisco Chronicle perhaps DID have something "In Print" but decided NOT to post THEIR article on Facebook (knowing that there is some dude or dudette who is responsible for managing the newspaper's "Online" content being told by upper management NOT to share their story on Facebook or other social media, OR, (BIG OR), they did NOT have a story in print to begin with. Interesting. I found several other "Liberal Left-Leaning MAJOR newspapers who chose not to print this Prince Andrew story.
So, there it is friends, my website essay on this. I'm optimistic that you enjoyed my essay and was educated by it as well.
Friends, I think it's important to understand the much deeper implications of this "Out of Court Settlement". It's plain as the cum stains on Monica's dress. People like the Clinton's are merely puppets as well, several bricks down the pyramid from those at the very top of what many of us refer to as the "Elite/Cabal".
Asswipes who are at Clinton/Weinstein/Epstein/Maxwell/Wexner level are now relieved that they will continue to have their names and reputations protected, and those at the top of the "Pyramid of Power" are once again feeling that nothing can ever touch them. Think about the MOSSAD connection and who's at the top of the pyramid, who controls the money, and the world, who are bound and determined to turn our species into SERFS "Who will own nothing, and be happy" according to another major dude close to the top of the pyramid, Klaus Schwab. I have news for those asswipes, JUSTICE IS COMING! This Prince Andrew shit HAS opened and WILL open the eyes of many Sheeple, perhaps sparking that common sense flame, eventually turning them from Sheeple back into People. That certainly is my intent of this essay. For sure, the asswipes at the very top of the pyramid have to be a little worried what's been going on, thanks to the use of social media (technology) to spread the truth. I'm still scratching my head on that "Liberal Media" thing that I mentioned. 
This essay was brought to you by those wonderfully visionaries at IRTHKOIN. The Evolutionary Crypto-Currency coming soon to your laptop, computer, and cellphone, stay tuned for news.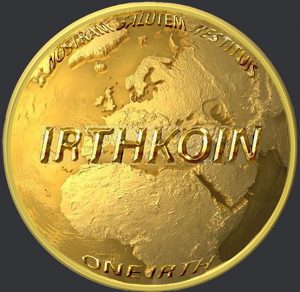 Peace & Abide, La paz y la morada, السلام والالتزام , שלום ושמירה, Paix et Demeure, Խաղաղությունը եւ մնալը, Мир и пребывание,, 平和と遵守, 和平與恪守, Aştî û Abad, صلح و عبید, Fred och Abide, Kapayapaan at Patuloy, Frieden und Bleiben, Mir i Ostanite, शांति और निवास, Hòa bình và ở lại, Мир и Абиде, שלום און בלייַבן, สันติภาพและการปฏิบัติ, Mir in bivanje,
Yadhum oore yaavarum kelir, "The World Is One Family"

Dr. T. C. Saxe, DD, RSISHE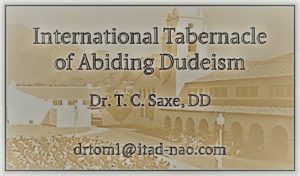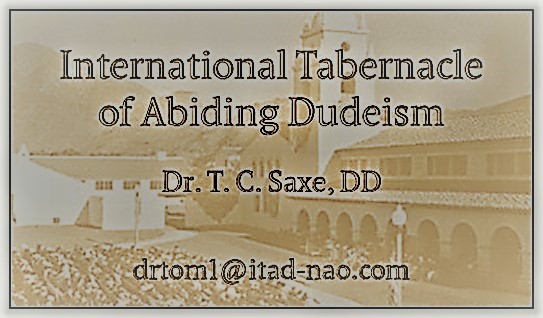 Here's a new website: https://swordsintoplowshares.net/
For those who have been keeping up with my progress with "The Dead Armadillo" story, here's my latest
DeadArmadilloInManuscriptFormat051021
Watch/have fun with Dr. Saxe and Lord Papp on THE DUDE SHOW at: https://twitch.tv/thedudeshow
Here's a few Social Media links for sharing, thanks:
This website is not filled with a bunch of "Click-On" ads for the latest in "Toothbrushes" "Fashion" or "Free trips to wherever" generating millions of pesos in income. If you do decide to donate a few Pesos because you enjoy reading my essays, that's awesome, and I sincerely thank you.
Send Dr. Saxe a comment using the form below: