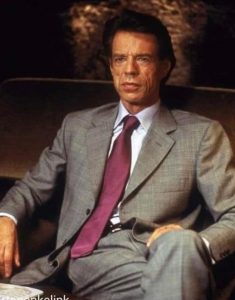 I saw this post on farcecrap tonight which was a photo of Mick Jagger and his name, Sir Michael Philip Jagger. Formally dressed in a Business Suit, probably a $15,000 suit looking spiffy. Either real short hair or pulled back into a Manbun. A very distinctive and professional look for the "Knighting Ceremony". Nice photo.
There was a pathetically and pathologically warped "comment" that caught my attention…..fbDude 1: "He's just a singer in a rock and roll band". ……For me, when I read that, it smelled a little like sarcasm.
Many people here on farcecrap seem to get their jollies off writing something sarcastic or blatantly inaccurate, just to see the responses to their comments…."Just for the Halibut" in other words. Any other type of person who would seriously write something like that is just an Asshole. The sarcastic dude is just having fun with it, you know, "Pulling your leg".
So, a fan (obviously) responded to the sarcastic comment thinking that fbDude1 was an illiterate hillbilly from Arkansas. Here's his response:
fbDude2: "I know what's the big deal he just happens to be the best rhythm and blues singer this that side of the pond".
Now in all sincerity, if you ARE a Stones fan, you can understand the deep-felt love & admiration that we "Stoners" have for the greatest band of all time, (when defending their honor.
Yes, the first dude was using sarcasm just to throw a monkey wrench into the post for the reasons I mentioned. I mean, WTF, Mick's wearing a suit because that was the day he was "Knighted" by the Queen of England, you know, the tapping of the ceremonial sword on Mick's shoulders. Which by the way, if people knew the history of that ritual, they wouldn't be so excited about the whole thing.
In medieval times, sure, the town squares had the old blood-stained "Chopping Block" which you leaned over from a kneeling position and placed/laid your head (with neck) "On the Chopping Block". But, and it's a BIG BUT, what about the dudes that got executed out of town, like, let's say, in the woods somewhere? Look around for a tree trunk to use as a CB? NAAAAA…..
The unfortunate dude that is getting his head cut off is on his knees, hands tied (if he had hands), and the Queen's Agent for Goodness & Mercy just takes a swing at it, wait for it…….HORIZONTALLY, NOT VERTICALLY! Now, here comes the historical ritual-ness of "Knighting" as we know it today. Someone already famous and filthy rich gets honored by the Queen of a country that is responsible for the deaths of hundreds of millions of people.
Back to the woods in 1387. No tree stumps in this "neck" of the woods. The dude doing the "Chopping Off of the Head" says to the soon to be headless man, "Okay, just to help you prepare for what I'm going to be doing next, I'm going to be tapping on your shoulders six times, and there will be no seventh tap for you. Then, tap, tap, tap, swooooosh goes the sword, off goes the head right after the third tap. It soon became well known as the "Knighting". "Yeh, my buddy got Knighted" the other day and he got as far as number four".
I digress, the point of the story? I responded with the following comment fully expecting to get a response:
Me: "and the fact that they just might hold the record for longevity, oh, and Mick paid for my surgery 26 years ago".
Did Mick pay for my surgery? Of course not! What am I doing? I'm commenting in such a way to illicit responses. Why? For the Halibut and to generate further discussion. I AM a writer, so the entire essay was really to say, okay, for me, the Rolling Stones have been my all-time favorite group, the Medieval "Knighting" part of the story I made up along the way.
Can you imagine Queen Elizabeth in the glory of senility, doing a 1..2…Swoooosh on somebody? Anyway, I love the Stones and would like my essay to reach them, and for them to instruct their primary Public Relations people to hire me as an "Official Correspondent" on their next tour.
Peace & Abide, La paz y la morada, السلام والالتزام , שלום ושמירה, Paix et Demeure, Խաղաղությունը եւ մնալը, Мир и пребывание,, 平和と遵守, 和平與恪守, Aştî û Abad, صلح و عبید, Fred och Abide, Kapayapaan at Patuloy, Frieden und Bleiben, Mir i Ostanite, शांति और निवास, Hòa bình và ở lại, Мир и Абиде, שלום און בלייַבן, สันติภาพและการปฏิบัติ, Mir in bivanje,
Yadhum oore yaavarum kelir, "The World Is One Family"

Dr. T. C. Saxe, DD, RSISHE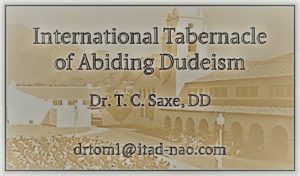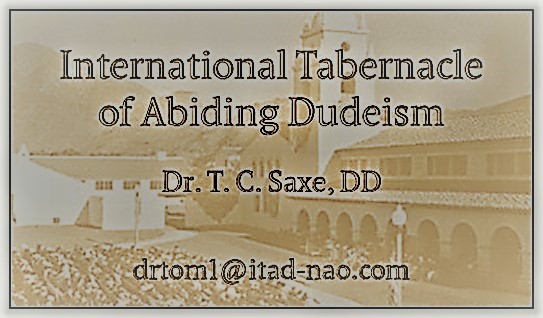 Here's a new website: https://swordsintoplowshares.net/
For those who have been keeping up with my progress with "The Dead Armadillo" story, here's my latest
DeadArmadilloInManuscriptFormat051021
Here's a few Social Media links for sharing, thanks:
This website is not filled with a bunch of "Click-On" ads for the latest in "Toothbrushes" "Fashion" or "Free trips to wherever" generating millions of pesos in income. If you do decide to donate a few Pesos because you enjoy reading my essays, that's awesome, and I sincerely thank you.
Send Dr. Saxe a comment using the form below: