How do you take away a bone from a rabid wolf? Throw him a piece of meat laced with rat poison perhaps, and run like hell?
First of all, those that know me or have read many of my posts, know that I refuse to capitalize words like "zionism", so excuse the lack of respect I have.
Because of the advent of Social Media like farcecrap, twitter and other platforms (ironically owned and controlled by the zionists), millions of people have/are discovering the TRUTH about many things that have been well-kept secrets for decades. Some of the TRUTH has been hiding in plain sight. The reason for such a great "Awakening" is the fact that people have been actively "Seeking" the truth, and sharing the truth. Thanks to Investigative Reporters, Whistle Blowers, and so many others, we now have evidence on who the culprits are, how they did what they did, and how they kept the secrets for so long.
Not in any order, the truth about 9-11, the truth about the "Death-Grip" that zionism (rabid wolf) has had and still has, on our country, American politics, and the decisions that have been and still continue to be made by our congressional leaders in support of zionism. One of the many tools in the zionist bag of tricks is the use of pedophilia blackmail, evidenced recently by the epstein case/situation.
Despite what the main stream media (msm) and the zionist cabal that owns it, wants us to believe, I believe epstein's "suicide" was a hoax, and that the zionist's mossad have him safely tucked away somewhere. Regardless, epstein was/is an agent for the mossad that carried out his pedophilia blackmail for decades, and therefore was/is an extremely valuable asset of the mossad. They would never allow him to be "suicided", he's just too valuable and asset to them.
If you take this all the way back to the early sixties, you will discover that zionism began to grow in power here in the United States, slowly, but surely. They already had a foot-hold going back to World War Two, and earlier. The zionist's plan really started in the late 1800's, even before the first zionist world congress held in Basel, Switzerland in 1897.
Oswald did not kill John Fitzgerald Kennedy on November 22nd, 1963. There is evidence that the primary plotters/planners involved were the zionist regime along with our own intelligence factions like the FBI and the CIA. Three primary reasons they had to get rid of JFK. One, he wanted to shut down, eliminate the Federal Reserve (owned and run by the zionist cabal). Two, he openly declared he was going to stop the zionist's nuclear weapons development. To this day, the zionists have refused to take part in, and sign the Non-Proliferation Treaty or NPT. It is estimated that the zionists have approximately 200 nuclear weapons, some say as many as 400. They are more of a "Rogue Nation" than North Korea is assumed to be. Three, JFK wanted to vastly downgrade our intelligence operations, like the CIA, and professed  a "Strategy of Peace" with the USSR.
For those who are unaware of exactly what the NPT is, From Wikipedia: The Treaty on the Non-Proliferation of Nuclear Weapons, commonly known as the Non-Proliferation Treaty or NPT, is an international treaty whose objective is to prevent the spread of nuclear weapons and weapons technology, to promote cooperation in the peaceful uses of nuclear energy, and to further the goal of achieving nuclear disarmament and general and complete disarmament.[2] Between 1965 and 1968, the treaty was negotiated by the Eighteen Nation Committee on Disarmament, a United Nations-sponsored organization based in Geneva, Switzerland.
Recently, frump decided not to release some material on the JFK assignation due to "identifiable national security, law enforcement, and foreign affairs concerns," according to a  White House spokesperson. Most of the guilty are either already dead, or are so old that they will die before the truth finally comes out in a court. Personally, I believe the conspiracy involved the zionist mossad, the CIA (the older Bush), the FBI, Johnson, and the mafia. The zionist mossad was the chief planner, the "Puppet Master", and did not have to "pull the trigger" themselves because by this time, they were already in control of our political system, and ran the CIA, FBI, and high-level politicians (like Johnson) like puppets.
Fast-Forward to today. Our country has been taken over like a rabid wolf takes a bone. The zionists have been in full control of our political system for a well over thirty years now. You know your country has been invaded when your congress is taking money from the zionists, and in turn, they are sending billions of our tax dollars to the zionists. You know your congress is zionists' "bitch" when they push for creating laws that making anti-zionism speech, illegal, which is against our U. S. Constitution's First Amendment, protecting our "Free Speech Rights". You know that rabid wolf is in control when they start messing around with our "Second Amendment Rights". It's not about the guns anymore, for sure the cabal wants to take away our guns and our right to own them. As many of you have read my thoughts and opinions on this subject before, I repeat for those who have not. Laws need to be strengthened in one area. We need laws to prevent the mentally-impaired from getting their hands on ANY weapons. The analogy I share, "Let's free all the looney-tunes from all the mental hospitals, and as they depart, give them all an AR-15 and ten clips of ammunition". See what happens after their release back into a town near you.
There are so many areas of dysfunction in our government, I can't list them all in this one post. Let me at least say that it doesn't matter who you vote for at the federal level. Republican, Democrat, Independent, it doesn't matter, they are ALL puppets of the zionist cabal once they are voted into office. Each party might have their own agenda, and their own reasons for their support for various issues like Environmental issues. You know where their allegiances are by the laws they pass and protect. As an example, relaxing certain laws and easing back on the restrictions that protect us from pollution, like relaxing or eliminating laws that once gave us some protection from the massive polluters like the oil companies.
Point is, regardless of political party or affiliation, Do Not vote for ANYONE that supports zionism in any way, and remove those politicians that do. Further, stop attending and supporting ANY churches or religious organizations that supports zionism. Jesus himself would find zionism abhorrent.
Another point is, the zionists own and control MOST of our main stream media, major industry, and for sure they own and control the "military/industrial complex that Eisenhower warned us about in his farewell speech on January 17th, 1961. JFK also warned us during a speech on April 27th 1961, to the American Newspaper Publishers Association in the Waldorf-Astoria Hotel, New York.
Now fast-forward to today. As I mentioned earlier, we now have the truth, the question I what are we going to do with that "Truth?". How do we take our country back? How do we finally rid ourselves of that Rabid Wolf? Part of the solution is changing our system of governing. Rather than re-typing (cut & paste) from my last post, I include the following link for you to read as a continuing thought to this post.
https://tcsblog.net/2019/09/01/i-joined-the-nra-sixty-years-ago/
I have posted many other essays/opinions on related subject matter, so please, browse my website for further information. Thanks for reading this.
In conclusion. Being that I am an optimist, I believe that I will live long enough to one day hear my grandson say to me, "Grandpa, please tell me again what war and killing people was all about".  I believe we will find peace eventually if we can accomplish a miracle or two, or three. If you agree to all the wars, and you are a shareholder in several companies that manufacture weapons of war, it is beyond stupid, it's insane, give yourself a Lobotomy. If you are a Zebraist, or support Zebraism, your just due is coming very soon.
Thank you for reading this.
For my faithful readers that are aware that I'm finally working on "The Dead Armadillo" story, like say, a Producer, or a Director, or a Screenwriter or someone or a company that desires to option my novel, you can contact me at any time, night or day. If you are a one of those faithful readers that wish to read and follow my progress as I work on this novel, I will be posting updates as a PDF file on every new post on this website/blog. Here's the latest of "The Dead Armadillo"
TheDeadArmadilloManuscript112619
Peace & Abide, La paz y la morada, السلام والالتزام , שלום ושמירה, Paix et Demeure, Խաղաղությունը եւ մնալը, Мир и пребывание,, 平和と遵守, 和平與恪守, Aştî û Abad, صلح و عبید, Fred och Abide, Kapayapaan at Patuloy, Frieden und Bleiben, Mir i Ostanite, शांति और निवास, Hòa bình và ở lại, Мир и Абиде, שלום און בלייַבן, สันติภาพและการปฏิบัติ, Mir in bivanje,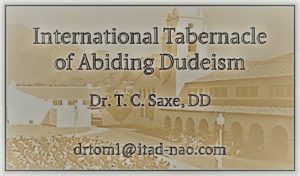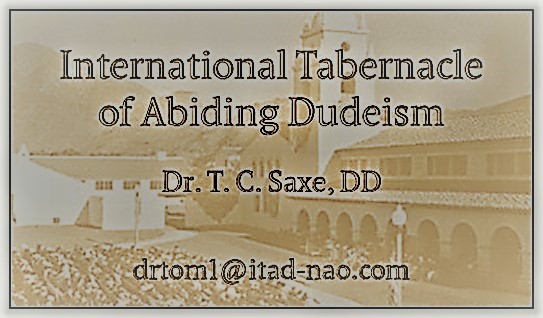 Click on a link here to share:   
Send Dr. Saxe a comment using the form below: