Tonight, I was watching a YouTube video about this dude (taking us, the audience), into a really old abandoned gold mine. It was JUST interesting enough for me to watch all 29 minutes of it. The dude really did do a great job, describing his (John's) trip into this huge hole in the side of the mountain. Hundreds of feet into the mountain through extremely hard rock filled with Quartzite, shining/reflecting off the helmet lights, (after only ONE bowl of Snow Cap from Snohomish County, Washington) I get a thought, which turned into an inspiration for writing this short story. Here's that first thought all the way to the end.
First Thought: "Who's filming this?
A Split Second Later: "Of course there is a narrator, and another dude. The videographer (camera dude)
Another Split Second Later: "Naaaaaaah, it's just the one dude, the narrator "John", filming the entire video on his Apple iPhone 11.
A Split Second Later, now fully inspired, I wrote: Now, if John IS alone in that mine, at least the length of a football field, what if the air gets so thin, that John passes out. He's by himself, filming this nice little video with his cellphone for folks like myself to watch on YouTube. Of course, he didn't pass out and die in that abandoned gold mine near Bermond Station, Nevada because we are watching his video, duuuuuuu.
Final Thought a Split Second Later: "Okay, what if John DID have a second person (we'll call him Mike) filming this short video titled TAKING YOU IN THE SHAFT, as opposed to GOING DEEP IN THE HOLE, which is a "whole" different video which lasts for two hours.
Same scenario, John the pleasant narrator is in front, leading the way, doing his narrating thing, passes out, you know, the lack of enough oxygen to his lungs. Mike, the cameraman has just filmed John passing out and crumpling to the ground. Mike gently lays his camera down, and begins to pick his buddy John the Star of his own video, up. Slight hesitation, Mike looks at his camera, looks back at John, drops John, picks up his camera, and runs towards the entrance of the mine (and AIR). A half a minute or so, Bob, who was waiting his turn to go exploring in the mine, and knew John, expecting him to have been the one leading the team of two out of the mine, says, "Where is John?"…….Mike the cameraman says, "We shoulda bought that Fuckin' Canary!".
Conclusions: Yes, John should have bought that Canary from Bob. Potentially, had Mike tried to rescue John instead of his camera, they both could have died before Bob, Judy, and Cheri, waiting outside the mine, could realize after a few hours that John and Mike were in trouble, and attempted a rescue mission. Can you hear Bob? "John said he would be out of there in 42 minutes or so". No one passed out and died. It was only John, with his Apple iPhone 12 that went into that abandoned gold mine. So, Mike was just part of this story. John didn't die because I've been watching his interesting and inspiring video on YouTube.
Final Thought: Brave? Or stupid. John could have passed out and died, and never been found…..Until the next brave or stupid dude decided to venture in to that mine to film a 32 minute video for his YouTube channel.
Postscript: The thoughts for this story took a few minutes, took me longer to write it. I hope you enjoyed it.
Peace & Abide,

Dr. T. C. Saxe, DD, RSISHE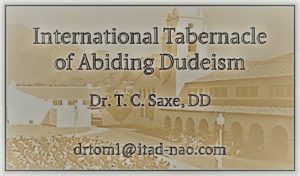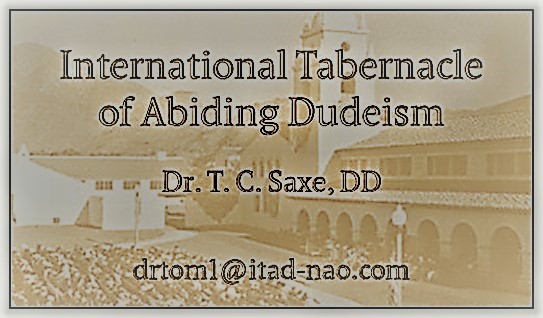 Strain: SNOWCAP, harvested December 25th, 2018
Thank you for your support. ITAD_NAO will be starting up the private messaging again to discuss our mission/agenda like we did before, unfortunately still via farcecrap, until a volunteer web designer steps up to the plate to help us build that capability on the ITAD-NAO website. The whole purpose of the ITAD website is to get us OFF of the farcecrap pissantshitasshole fucking website.
Other immediate needs. On a volunteer basis for now, we need a WEBMASTER who can work on the ITAD-NAO website, we need a person skilled in "Crowd-Funding" and "Director of Charitable Giving", we need an attorney to help in the legal matters for ITAD_NAO, including setting us up as a tax-exempt "Church", we need a Certified CPA to insure the financial integrity of the ITAD-NAO organization, we need a "Chief of Security", we need a film-maker, first for YouTube, eventually for larger platforms, plus a few other positions. We believe that somewhere down the road, a Billionaire will step up to the plate and write a check for $50 Million or so, which will turn those volunteer positions into paid positions.
Here's the PayPal Button:
Wanna send a message?