This is a republishing of a great Facebook post by:
The Balfour Declaration was DEMANDED by the Zionists.
Turn the volume on. Please watch and Share this.
The Balfour Declaration was payment by the British to the Zionists for getting the U.S. into WWI on Britain's side.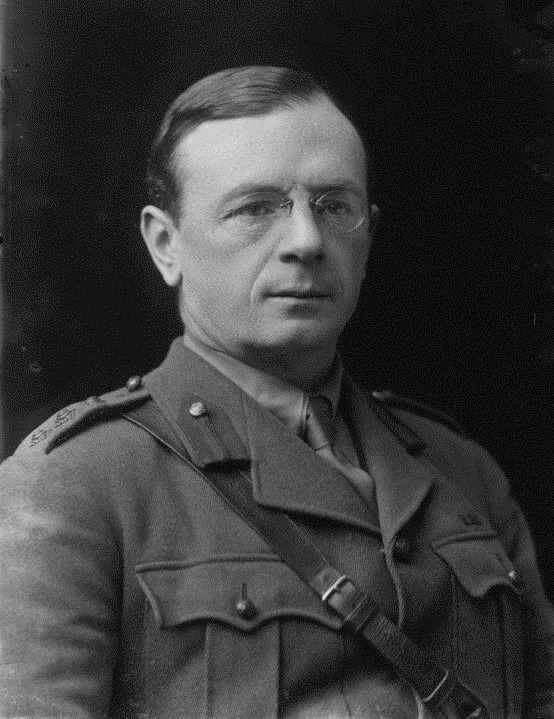 Who wrote the Balfour Declaration? Not Lord Balfour. This is Leopold Amery, a Jewish Zionist in the British Government who wrote the Balfour Declaration in 1917.
From a speech in 1961 by Benjamin Freedman, a Jew and a former Zionist:
Before the U.S. entered WWI on the side of Britain, "…the United States was almost totally pro-German because the newspapers here were controlled by Jews, the bankers were Jews, all the media of mass communications in this country were controlled by Jews; and they, the Jews, were pro-German. They were pro-German because many of them had come from Germany, and also they wanted to see Germany lick the Czar. The Jews didn't like the Czar, and they didn't want Russia to win this war. These German-Jew bankers, like Kuhn Loeb and the other big banking firms in the United States refused to finance France or England to the extent of one dollar. They stood aside and they said: "As long as France and England are tied up with Russia, not one cent!" But they poured money into Germany, they fought beside Germany against Russia, trying to lick the Czarist regime.
"Now those same Jews, when they saw the possibility of getting Palestine, went to England and they made this deal. At that time, everything changed, like a traffic light that changes from red to green. Where the newspapers had been all pro-German, where they'd been telling the people of the difficulties that Germany was having fighting Great Britain commercially and in other respects, all of a sudden the Germans were no good. They were villains. They were Huns. They were shooting Red Cross nurses. They were cutting off babies' hands. They were no good. Shortly after that, Mr. Wilson declared war on Germany.
The Zionists in London had sent cables to the United States, to Justice Brandeis, saying "Go to work on President Wilson. We're getting from England what we want. Now you go to work on President Wilson and get the United States into the war." That's how the United States got into the war. We had no more interest in it; we had no more right to be in it than we have to be on the moon tonight instead of in this room.
There was absolutely no reason for World War I to be our war. We were railroaded into — if I can be vulgar, we were suckered into — that war merely so that the Zionists of the world could obtain Palestine. That is something that the people of the United States have never been told. They never knew why we went into World War I.
After we got into the war, the Zionists went to Great Britain and they said: "Well, we performed our part of the agreement. Let's have something in writing that shows that you are going to keep your bargain and give us Palestine after you win the war." They didn't know whether the war would last another year or another ten years. So they started to work out a receipt. The receipt took the form of a letter, which was worded in very cryptic language so that the world at large wouldn't know what it was all about. And that was called the Balfour Declaration.
The Balfour Declaration was merely Great Britain's promise to pay the Zionists what they had agreed upon as a consideration for getting the United States into the war. So this great Balfour Declaration, that you hear so much about, is just as phony as a three dollar bill. I don't think I could make it more emphatic than that.
See: https://www.facebook.com/End.AIPAC/videos/1505651992849314/
Hear Benjamin Freedman's whole 1961 speech here:https://www.youtube.com/watch?v=HhFRGDyX48c
https://www.facebook.com/End.AIPAC/?hc_ref=ARRFHiivj4lG297v3I6LbaA0rHG9-VmmTgWUxcoLhjjOhbTReFhWKkRQD_0kLZIURB4&fref=nf
For my faithful readers that are aware that I'm finally working on "The Dead Armadillo" story, like say, a Producer, or a Director, or a Screenwriter or someone or a company that desires to option my novel, you can contact me at any time, night or day. If you are a one of those faithful readers that wish to read and follow my progress as I work on this novel, I will be posting updates as a PDF file on every new post on this website/blog. Here's the latest of "The Dead Armadillo"
TheDeadArmadilloManuscript101019
For those of you that would care to get involved with me on this project, as I intend to hire a professional screenwriter at some point, and produce a feature film, I have recently been approved for a KICKSTARTER campaign where you can contribute. Here is the link to the KICKSTARTER campaign.
Peace & Abide, La paz y la morada, السلام والالتزام , שלום ושמירה, Paix et Demeure, Խաղաղությունը եւ մնալը, Мир и пребывание,, 平和と遵守, 和平與恪守, Aştî û Abad, صلح و عبید, Fred och Abide, Kapayapaan at Patuloy, Frieden und Bleiben, Mir i Ostanite, शांति और निवास, Hòa bình và ở lại, Мир и Абиде, שלום און בלייַבן, สันติภาพและการปฏิบัติ, Mir in bivanje,

Dr. T. C. Saxe, DD, RSISHE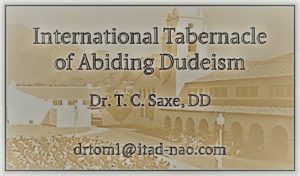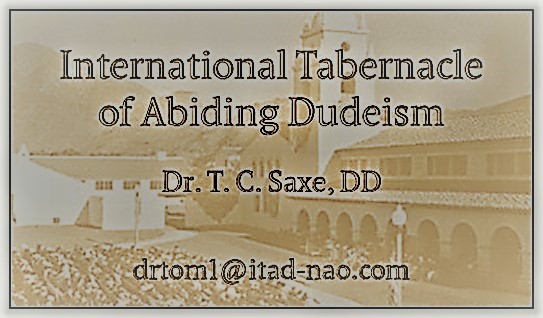 Some immediate needs. On a volunteer basis for now, we need a WEBMASTER who can work on the ITAD-NAO website, we need a person skilled in "Crowd-Funding" and "Director of Charitable Giving", we need an attorney to help in the legal matters for ITAD_NAO, including setting us up as a tax-exempt "Church", we need a Certified CPA to insure the financial integrity of the ITAD-NAO organization, we need a "Chief of Security", we need a film-maker, first for YouTube, eventually for larger platforms, plus a few other positions. We believe that somewhere down the road, a Billionaire will step up to the plate and write a check for $50 Million or so, which will turn those volunteer positions into paid positions.
Send Dr. Saxe a comment using the form below: